I loved the interior design and the professionalism and layback atmosphere, the personal one on one service was spectacular
Staff was very friendly. I am impressed with how detailed and clean my entire visit was. Will be making Jamie my permanent eye doctor.
After dealing with a day of severe eye pain, I decided to call Avant Garde Optometry to have it checked out. They were able to get me in quickly!! Dr. Yee and her team performed a thorough examination. (I'm usually very nervous about getting my eyes checked, but Avant Garde uses state-of-the-art technology to make the exam process easy & painless) The doctor explained my problem and treatment plan thoroughly & took time to answer all of my questions about the medication she prescribed. My eyes feel SO much better!! Grateful to Dr. Yee and her amazing staff for taking such good care of me!!
I recently moved to the Frisco area the beginning of December, so I was on the hunt for a new optometrist out this way and I stumbled upon Avant-Garde. I had an appointment with Dr. Yee on December 31, 2019 and it was very good experience. Dr. Yee is very knowledgeable, personable, and patient. I didn't feel rushed, I could tell she truly cared about my concerns and wanted to make sure I received the best service.  The front desk staff were very attentative and kind. The young lady who helped me pick out my glasses was phenomenal. I can't remember her name but I know she was wearing these dope black Gucci glasses 🙂  The selection of glasses is crazy and they have all of the brand name/label designer frames which was a plus. I am so excited to pick up my glasses and I already got my contacts, which they mailed to me! You can't go wrong if you go to Avant-Garde!!!
Dr. Yee is quick and efficient. She explains what's going on with your eyes in detail and loves what she does.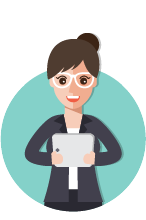 My questions was answered and optometrist yee seems to be very knowlegable concerning my eyes. Atmosphere clean friendly and professionally.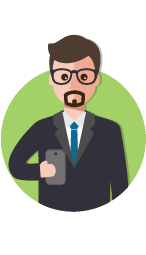 Two thumbs up for the entire staff from the Optometrist to the front desk. I was in and out in an hour as a walk-in. Dr.Jamie Yee has a great personality and made me feel at ease. She's the only Optometrist that has ever given me detailed results of my eye exam and proposed a plan to correct my vision. Anastasia was very easy to work with selecting my new frames. I have never worn glasses and she was able to help me pick out frames that matched my facial features allowing me to still look handsome for my wife 🙂 Highly recommend Avant-Garde Optometry!
Have been coming to this practice since it opened, and I can honestly say I will be a lifetime patient. Dr. Yee and her staff are very friendly, knowledgeable, and have earned my trust for all of my eye care needs. Ambiance: As you walk in, you will note how clean the place is. I hope you don't have sensitive eyes, because the places does truly sparkle. In addition to its cleanliness, this practice is very modern and utilizes the latest technology for your eye care needs. One example is Dr. Yee utilizes a machine to take a picture of your eye so that your eyes don't have to be dilated. No more ugly sunglasses when you leave the optometrist! Knowledge: In addition to coming in for my annual eye examination/prescription, I see Dr. Yee to treat my chronic dry eye syndrome. I thought I would have to give up wearing contacts due to the irritation/discomfort, but the contacts she put me in and the eye drops she prescribed make my eyes feel great. I also appreciated Dr. Yee walking me through just exactly what my problem was, and how her recommendations would help. Products: If you want to add a little piece of flare to your appearance, your eyewear is a great place to start, and Avant-Garde can definitely help you out with that. They carry the top designers and offer both traditional, and a little more edge products. Overall: I couldn't be happier having Dr. Yee be my optometrist. If you're new to the area or are in the market for a new eye doctor, move this place to the top of your list.
Ready To See Beyond The Clouds?
Optometry services and much more speak to an Avant-Garde associate today.