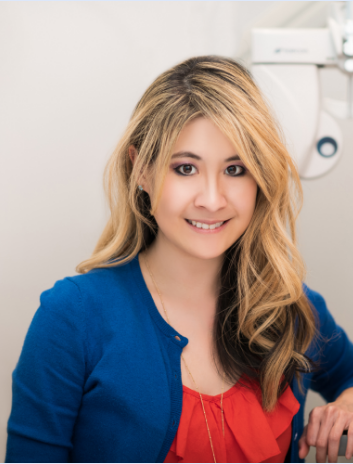 Dr. Jamie Yee
Dr. Jamie Yee graduated with a bachelor's degree in biology from the University of Texas at Austin. Upon completion of her undergraduate studies, she moved to Houston to complete her doctorate at the University of Houston college of optometry and graduated in 2011. Her last year In Optometry school she interned at the Albuquerque VA hospital and the clinic at Northeastern state university in Oklahoma. Dr. Yee is trained in the treatment and detection of dry eye, geriatric care, diabetic retinopathy, macular degeneration and is a certified glaucoma specialist. Upon completion of optometry school, Dr. Yee moved to Dallas and fell in love with the area. Her passion for Frisco, helped her build a practice focused on the fashions seen in North Dallas. Merging travel with style became her main inspiration. Avant-Garde Optometry is dedicated to bringing global style local. She continues to grow her practice with positive vibes and a knowledgeable staff. Dr. Yee is active in the Frisco community and is involved with networking and supporting small local businesses. Travel with us, as we explore coast to coast and find inspiration from country to country.
Martha Garza
Chief Operations Officer
Martha was born in Monterrey. Mexico and grew up in Chicago. She moved to Dallas in 1994 and graduated from Southern Methodist University with a bachelor's degree In advertising and a minor in psychology. Martha has a creative passion for photography. design and art She also speaks fluent Spanish and English. She joined the Avant-Garde team in 2015 and was recently promoted to Chief Operations Officer and is excited to bring a creative spark to the practice. Martha's dream trip would be to see the amazing landscapes of Ireland. Her favorite place she has traveled Is Amsterdam and loved the historic buildings and rich heritage.
Anastasiia Kravchuck
Chief Of Staff
Anastasiia was born In Kiev, Ukraine and moved to the United States In 2005. She established herself in Frisco and graduated with a bachelor's degree in actuarial science from the University of Texas in Dallas In 2016. With a highly mathematical mind and a love of fashion, Anastasiia has a perfect fusion of left brain and right brain. She joined the Avant-Garde team In 2015 and was recently promoted to chief of staff and manages new hires and business vendors. In her free time, she loves to bake desserts, walk her dog and travel. She also speaks fluent Ukranian, Russian, and English. Her dream trip would be to see the beautiful beaches of Maldives and stay In a water bungalow. Her favorite place she has traveled is Paris, France and loved the impressive fashion and outgoing culture.
Sierra Ball
Receptionist & Medical Technician
Sierra is currently going to SMU to pursue to bachelors degree In psychology. Sierra loves growing professionally with Avant-Garde and enjoys learning about new fashion trends.

Ready To See Beyond The Clouds?
Optometry services and much more
speak to an Avant-Garde associate today.